World Architecture Culture Tour - Suining Sports Center
The article citations:Guangdong Bahe Building Materials Co.,Ltd,
sentiment:

-
Published time:2019-05-16 11:39:00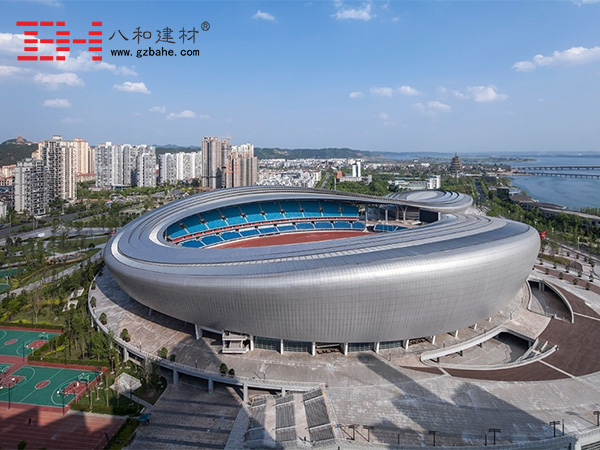 The Suining Sports Center is mainly composed of a stadium and a swimming pool. The sports center has good versatility, and can meet the functional needs of the provincial comprehensive sports meeting, the national individual competition and the national fitness. It also has entertainment, tourism services and other supporting facilities. Function, building into a comprehensive sports park integrating competitive events, national fitness, cultural entertainment, leisure tourism, trade and economic exhibitions and large-scale cultural performances. The southwestern part of the base is a sports undertaking area with a land area of 127,524.52 square meters, and a 30,000-person stadium and a 2,000-person swimming pool.
The center of the sports area is composed of a stadium and a swimming pool. The roof of the building is connected in a continuous form. The flowing structure is like the sleeves of Guanyin and light dance. It not only reflects the unique Guanyin culture of Suining, but also highlights the sports. The vitality of sports. The layout of the whole base is high in the north and low in the south. The north side is the sports industrial area. Its architectural form is like the sailing sail. It reflects the development of Suining city while embodying the water, garden city and mountainous water in the west of Suining. vitality.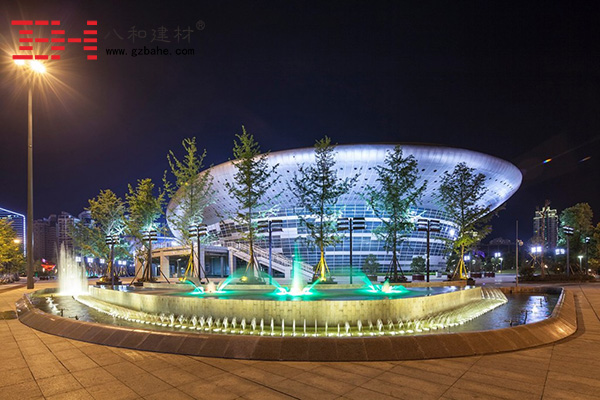 PVDF Aluminum Cladding Panel and aluminum ceilings are used more and more widely in public buildings, including government projects that use a large number of high-end metal decorative materials that are beautifully decorated, durable, easy to install, and environmentally friendly. Bahe Building Materials Aluminum Veneer Manufacturers, dedicated to building non-standard aluminum veneers and aluminum ceilings to provide a total solution.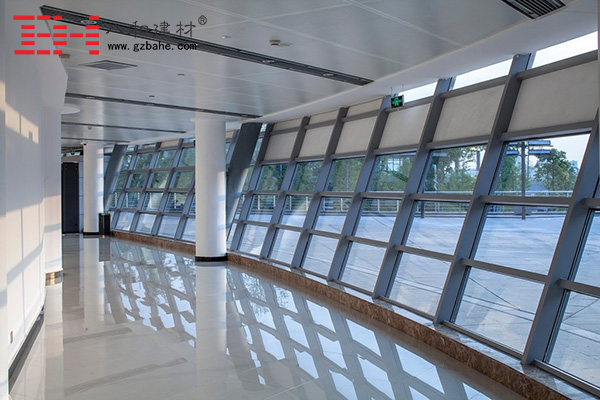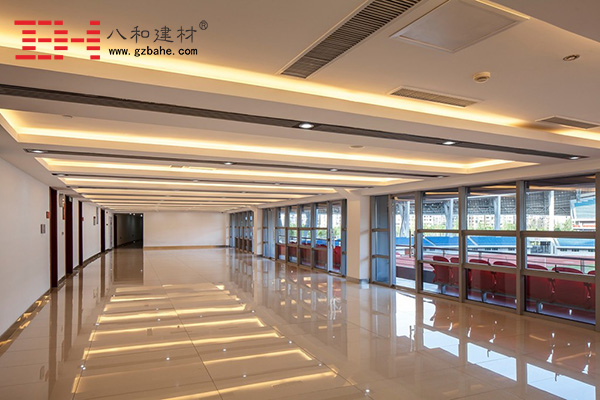 Guangdong Bahe Building Material Co., Ltd.
This keyword:
PVDF Aluminum Cladding Panel,aluminum ceilings,Suining Sports Center