World Architecture Culture Tour - Old Bank District Museum, USA
The article citations:Guangdong Bahe Building Materials Co.,Ltd,
sentiment:

-
Published time:2019-05-22 11:15:00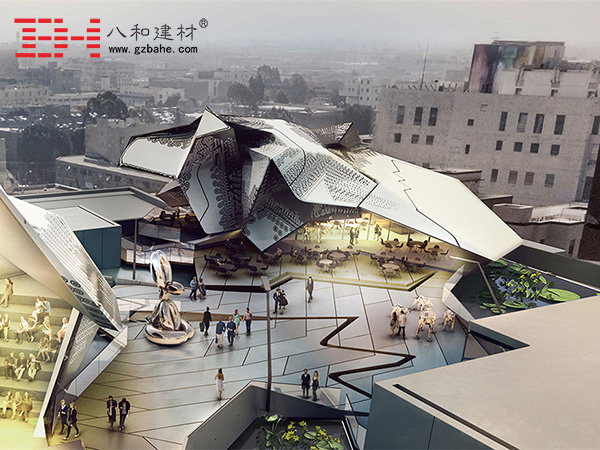 The Old Bank District Museum of the United States is a contemporary art design museum located in the heart of the old banking district of downtown Los Angeles. Part of the project was properly reused and partially built to create a contrast between historic and contemporary architecture. The museum is a three-dimensional space that runs through these buildings and rediscovers these hidden or forgotten spaces. This is an unorthodox form of museum, in a sense it creates and creates a world in the world. A sequence of discrete items guides visitors through the space, located on the slab, roof, and dark interior. The main hall of the exhibition covers an area of 45,000 square feet and is located in the underground and semi-basement areas. It used to be a bank vault. The roof of the parking garage is a 35,000 square foot sculpture garden with a cafe drinking amphitheatre and creating a new urban floor space.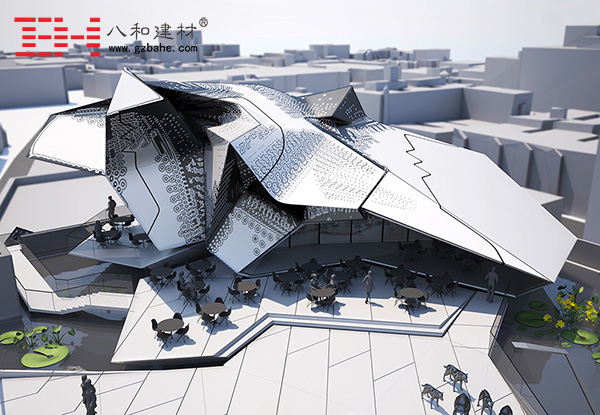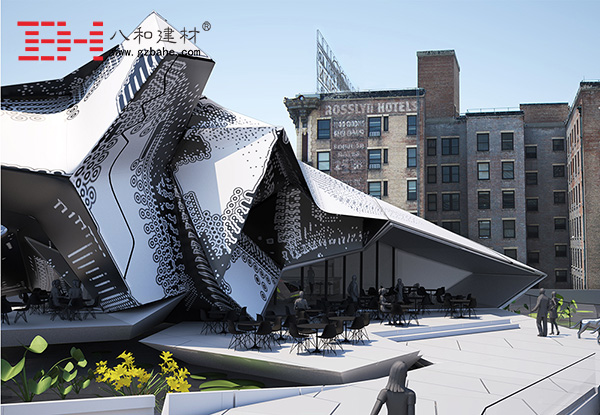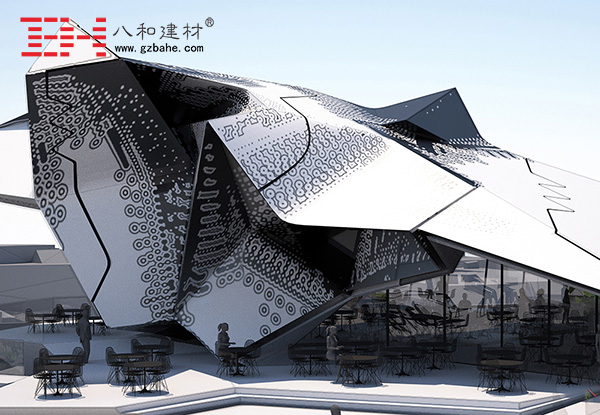 A good building is inseparable from good decorative materials, new aluminum veneer products, to meet your expectations!
Advantages of aluminum veneer products:
1. The aluminum veneer is processed from aluminum plate and has the advantages of good craftability. Using the first processing and painting process, the aluminum plate can be processed into various complex geometric shapes such as plane, arc and spherical surface to meet the needs of architectural decoration design.
2. Compared with marble plates and stainless steel plates, aluminum veneers have the advantages of light weight, good rigidity and high strength, and high tensile strength.
3. the installation of aluminum veneer is convenient and quick. The aluminum veneer first measures the size on site, decomposes it into a machined part drawing by deepening the construction drawing, and then processing it at the factory. The construction site does not need to be cut, and it only needs to be fixed on the skeleton according to the drawing.
4. the aluminum veneer has the advantages of durability and corrosion resistance. The aluminum plate itself has strong anti-corrosion property, and then it is sprayed with high-temperature paint to coat the surface with a higher-corrosion paint, which can keep it from fading for 20 or 30 years.
5. the aluminum veneer can be used for a variety of surface treatments, with uniform coating and various colors. Greatly enriched the decorative effect of the building.
6. the aluminum veneer can be recycled and reused, which is beneficial to the environment. The aluminum plate can be 100% recycled, which is different from the decorative materials such as glass, stone, ceramics and aluminum-plastic board.
7.aluminum veneer is not easy to stain, easy to clean and maintain. The non-adhesiveness of the coating film makes it difficult for the surface to adhere to contaminants and has better cleanliness.
Guangdong Bahe Building Material Co., Ltd.
This keyword:
Old Bank District Museum, USA,aluminum veneer