World Architecture Culture Tour - Lyon Orange Cube, France
The article citations:Guangdong Bahe Building Materials Co.,Ltd,
sentiment:

-
Published time:2019-05-20 11:52:00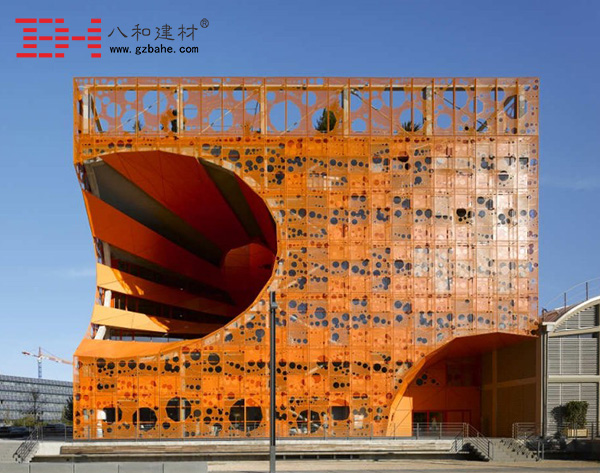 The Lyon Orange Cube in France is designed as a simple cube with a large hole in it that helps to introduce natural light, facilitates air circulation, and facilitates the view from the interior. This opening creates a cavity that penetrates the interior of the building horizontally from the side facing the river and also extends up to the roof terrace. The orange cube is located next to the original building, emphasizing the independence of the building. The cube is built on a five-story high frame made of concrete columns. The light outer fa?ade has some seemingly random holes, and the pixelated pattern on the inner fa?ade seems to dance with the flow of the river. Orange implies a lead paint, an industrial color commonly used in the harbour area.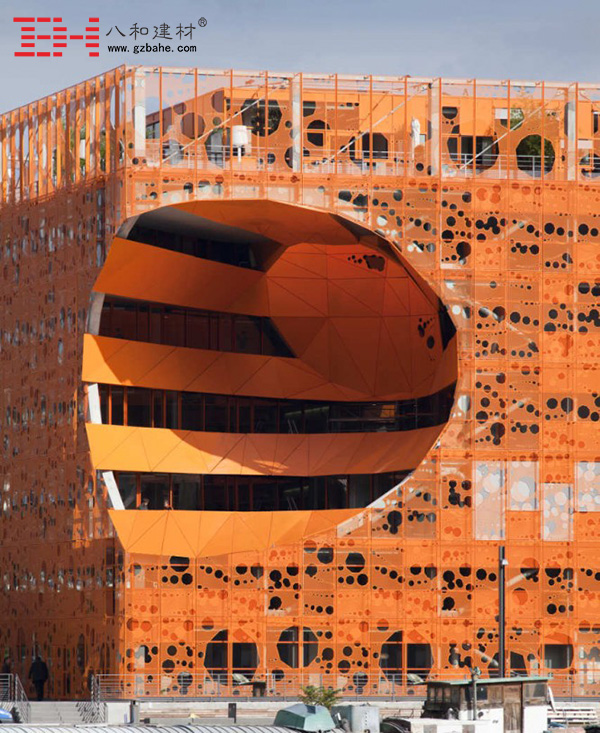 Curtain wall aluminum cladding panel is a new and beautiful building curtain wall decoration material, which gradually replaces the traditional curtain wall material mosaic, marble and sandblasting exterior wall. The curtain wall aluminum cladding panel has advantages in the use of high-rise building curtain wall because of its light weight and high strength. Because the high-rise building is affected by various loads at all times, especially the wind pressure is large, the mosaic material is easy to fall off, and the hardness is not strong. Curtain wall materials are deformed by wind pressure. The curtain wall aluminum cladding panel is widely used based on its unique advantages and is the main force of the new curtain wall decoration material.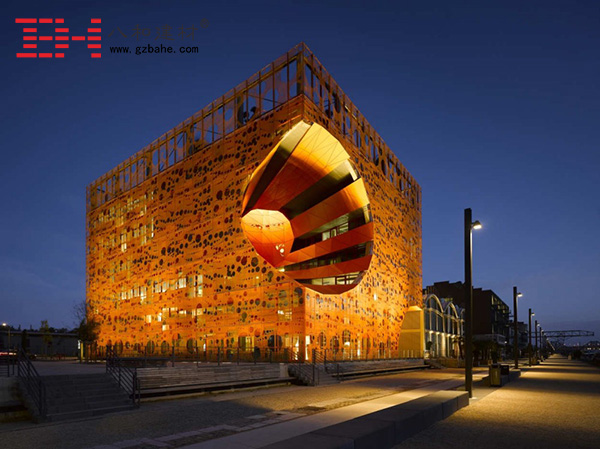 Curtain wall aluminum cladding panels are suitable for building curtain wall decoration in shopping centers, airports, stadiums, stations, factories, hospitals, clubs, banks, shopping malls, exhibition halls, etc.
Guangdong Bahe Building Material Co., Ltd.
This keyword:
curtain wall aluminum cladding panel,Lyon Orange Cube, France